Cage Valley
From AmtWiki
Cage Valley, Shire
A defunct Shire under the Grand Duchy of Stormhaven in the Kingdom of Blackspire, located in Walla Walla, WA.
Heraldry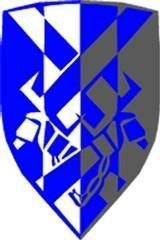 History
Pretty much inactive. The turmoil of people moving away for college, mundania, and internal strife mixed with the plague of WOW has decimated the populace, leaving this poor shire, once capable of sporting barony numbers, barren.

It would seem that some of the old bloods have gotten the bug again, for occasionally people can be found on the field.
Directions
We fight in the center of Pioneer Park, located on Alder/Division street. Contact us about times, as there is no concrete schedule.
Contacts
For information on other chapters in amtgard look here
---