Ice of Redhawk
From AmtWiki
Viscount Sir Ice of RedHawk, of Bright Forge, EH
If at first you don't succeed, dick stab the guy that did...
Biography
Affiliated Groups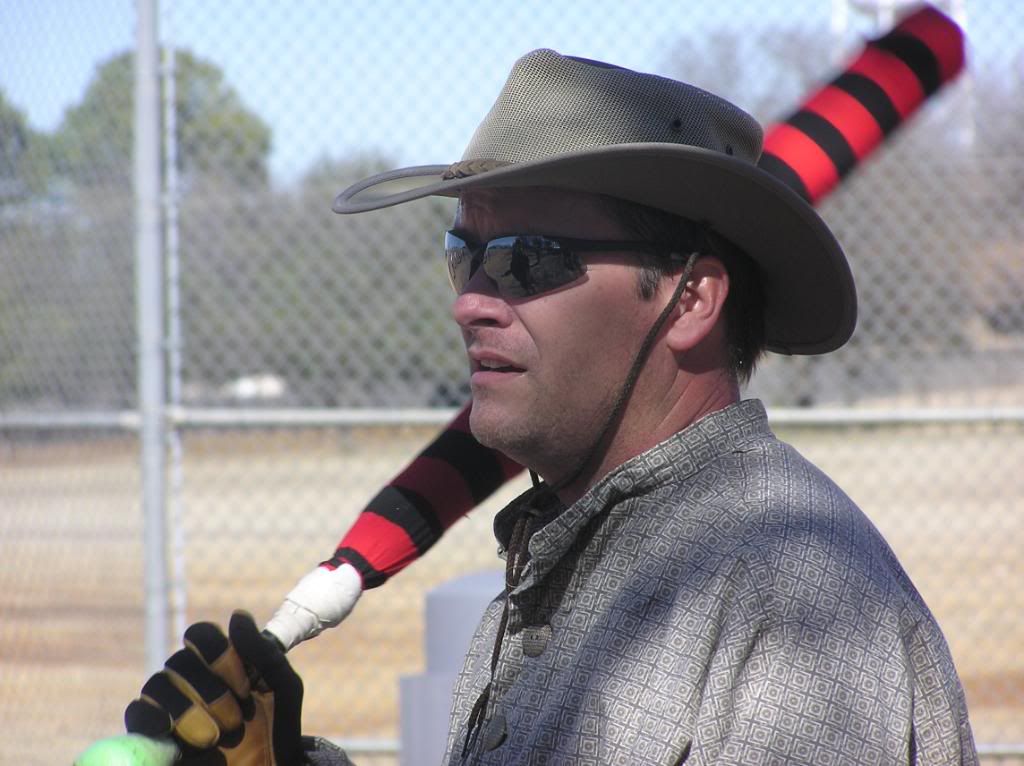 Belted Family
Ice has four squires, Korlys, Kestral, Flint, and Mime. Before entering the peerage Ice was squire to Sparhawk Kingfisher who was squire to Lief McPayne Who was Squire to Auromax Silverhawk who was Squire to Thorn Crossbearer. Ice has also had the pleasure of having one his squires join the peerage, Kerb.Ice has been a teacher at three different SKBC schools throughout the country. He currently fights at Mourningwood Glen as the resident Knight. But beware the stabs, he broke Mydeebs rib once. Now he teaches anyone that asks, and is very approachable.
Notable Accomplishments
Defender of Mourningwood Glen - Given by Xolan - EH, December 2001
Esquire - Given by Larin Moonstar -EH, December 2001
Defender of the Emerald Hills - Given by Bone - EH, December 2002
Weapon Master - Given by Larin Moonstar - EH, March 2003
Knighted by Sir Auromax (great Grand Knight) , Sir Lief (grand Knight) and Sir Sparhawk; first 4th generation Sword Belt but 1st belt of that line in the EH, by the authority of Czar Forest in October 2003
Viscount - Given by Senior Consul Elder Vermilion - EH, September 2005
NightHunter - Given by Grand Inquisitor (King) Sutra Bahuas, EH, March 2007
Order of the Hell Sailor - Grand Inquisitor Sutra Bahuas and Prince Regent Nexus Crow, The Mad Hatter, Emerald Hills. For bravely coming to EH Midreign XXXVIII despite weather conditions. March 31, 2007.
Title of Nighthunter (see above) - for being a BAMF at EH Midreign XXXVIII's Leafblighter Battlegame, by Grand Inquisitor (King) Sutra Bahuas, EH, March 31, 2007.
Order of the Cyclops - Grand Inquisitor (King) Sutra Bahuas, EH, for taking great pictures at MidReign XXXVIII. April 14, 2007
Runner up, 2017 Flurb of the Year. Ice lost in one of the most fiercly competed FOTY's ever, losing by a razor thin 200-202 margin. His 200 votes were more than any previous candidate had received in previous years.
Masterhoods
Master Monster - Given by Grand Inquisitor (King) Sutra Bahuas, EH, June 2007
Master Warrior - Given by Macfadden - EH, June 2001
Master Warrior - Given by Grand Inquisitor (King) Sutra Bahuas, EH, June 2007 (yep, twice)
Additional Images
More Information
Personal Website
Company Website
---