Jareth
From AmtWiki
"This is a bad idea."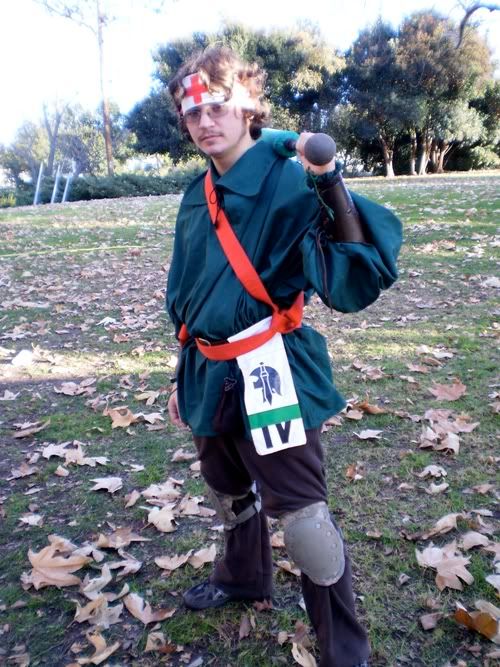 Biography
Jareth started playing amtgard in April of 2008 at Wavehaven after he was recruited by Bartacus. He is now part the Barony of Ashen Spire. He learned to fight Sword and Board under Tevas. He generally used to play as Healer and was Monarch of Ashen Spire for a year. He later went on to be the last prince of Westmarch and its first king when it became an autonomous kingdom. Breaking with the tradition of the previous monarchs of Westmarch, he was not a part of any belted family.
Affiliated Groups
Character Bio
I used to care enough to have a character bio. But since I've started playing amtgard I have become more interested in the fighting and less interested in the classes and such. I do, however, quite notably fight in Red Lantern armor.
Notable Accomplishments