Justicars
From AmtWiki
Justicars
"It's kind of like cheating when you have the Justicars on your team" -Michael Hammer of God
"If we were the Justicars we would have already won this battlegame and be eating lunch right now!" ~Sir Stinkfoot
"Five on five you're going to see a Torch victory every time. If you move into smaller or larger numbers, you get vastly different results. The break point, for me anyway, is three on three. At that point I can personally make a large enough difference to vastly skew the results regardless of anybody else on my team and probably put the Dragons in contention for the lead. If you moved in to ten on ten individual skill starts to matter much less and what you really need is good coherency. The JC's typically do very well on that front." Brennon
"In units where the members have high value for their team mates you can throw a feint for one of their bros and draw out the opening. This works well on the Justicars, they have a high level of team work. This does not work well on the Bobs, they could care less if the guy next to them dies." -MHoG
Justicars at Keep on the Boarder lands 2015.
Leadership
Stewards:
History
Founded in the Emerald Hills in 2000 by Sir Sparhawk, Sir Logan, and Sir Rath, the Justicars strive to be Amtgard's premier battlefield presence.
Achievements
Keep on the Borderlands:
Banner Wars:
Bridge Wars:
Ran Bridge Wars 2009
Bridge Wars Champions, 2008
Bridge Wars Co-Champions, 2007
Bridge Wars Co-Champions, 2006
Knoblander:
Active
Petitioners
Inactive
Retired
Additional Images
Keep 2014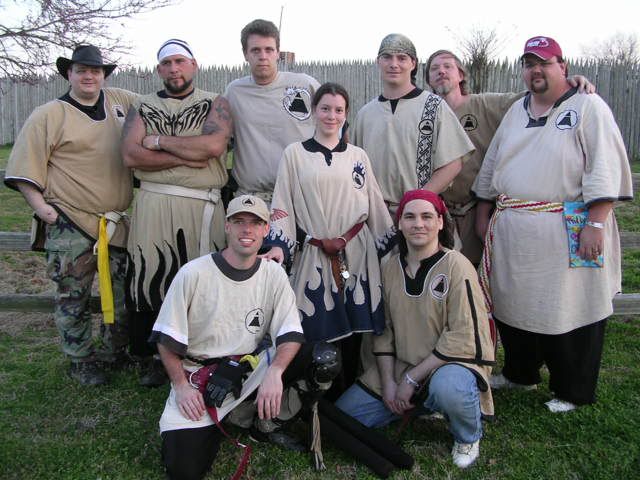 Bottom from left to right: Tugen, Flare and Rant
Top from Left to Right: Larin, Margul, Kerb, Logan, Rath and Morgan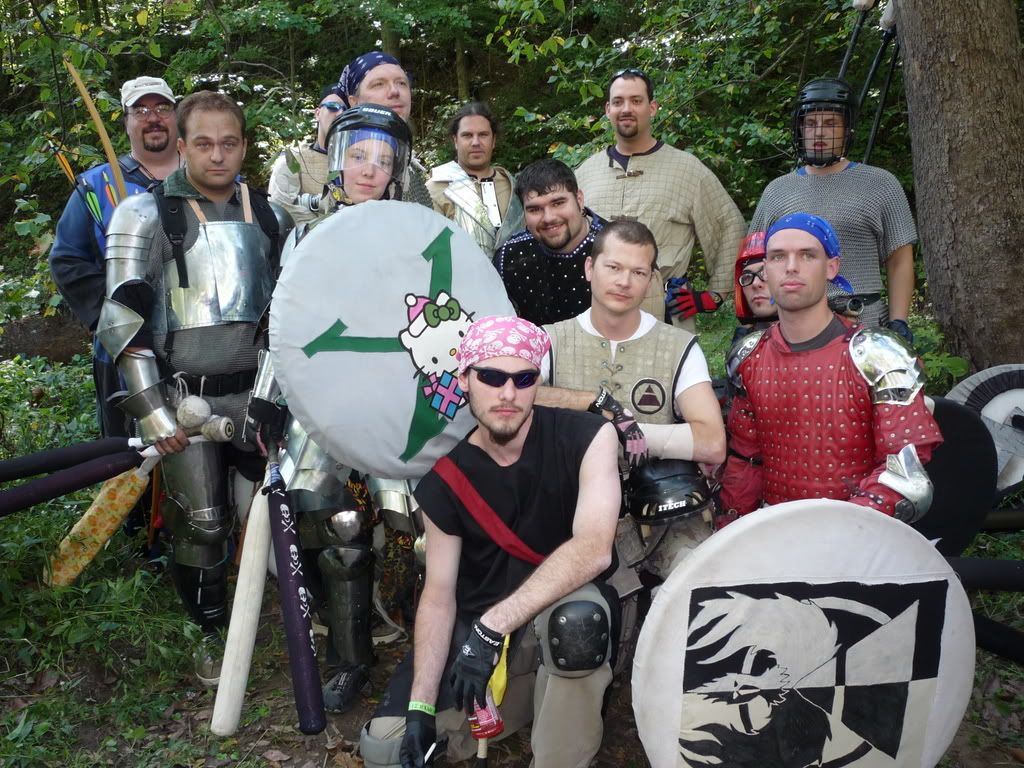 2008 RW Bridge Wars team From Left to Right: Jalea, Tanath, Kerb (back), Flare, Rath, Gregor (back), Hexloc (Front), Juicy, Sparhawk, Wrenn, Goldrenrod, Tugen, Augustus. Not Pictured: Dart, Mercury. Taken by: Artemis
The Offical Team Name was "My name is Brock, and I officially drop my Knight's belt, Fuck Ya'all". The team name was never announced by Brock, as planned.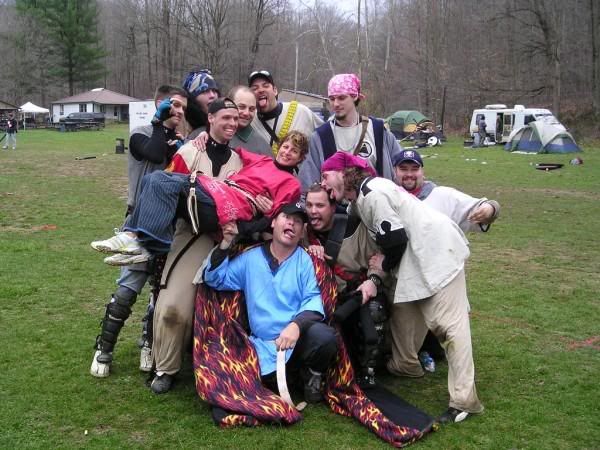 2009 RW 10 Man Victors From Left to Right: Kestral, George, Tugen, Tanath, Wrenn, Io, Ice, Dart, Mercury, Hexloc, Juicy. Taken by: Ristil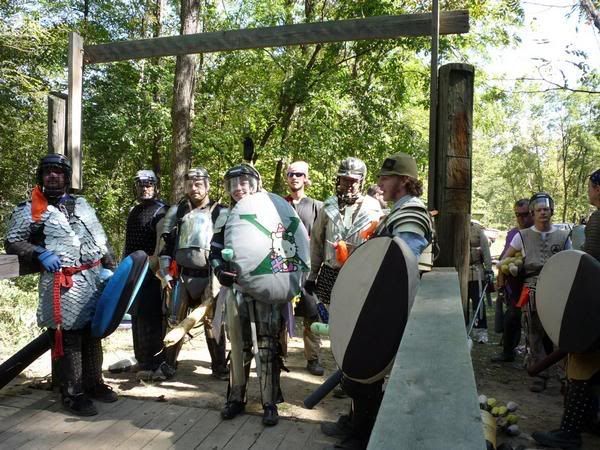 Bacchus, Brennon, Kayrana, Rath, Sparhawk, Logan, Ice, and Athisdaine posing before WBW II. (2001)
More Information
To see information on other Amtgard companies look here.
---