Kerb
From AmtWiki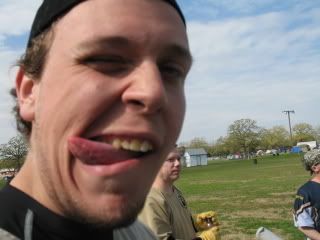 Don't be one of his peeps, those people are f'n Stupid.
Bio
First Amtgard Appearance: October 1998
Affiliated groups
Belted Line
Kerb is former Squire to Ice whom was squire to Sparhawk, who was Squire to Lief, who was Squire to Auromax Silverhawk, who was squire to Thorn Crossbearer. He is the first 5th generation Sword knight.
Notable accomplishments
Kerb was knighted in the order of the Sword under crutches at World Banner Wars 2007 by his Grand Knight Sparhawk Kingfisher, by right of King Trinity of the Emerald Hills.
---