Lief MacPayne
From AmtWiki
"What? If I'm shooting anybody out of a giant slingshot, it's going to be Lief."-Tal
"Lief? He's just a freak show. He's one of those little Men in Black aliens. It's the only explanation!"-Stinkfoot
"Lief is like the Michael Jordan of Amtgard."-Thrann Von Doom
Bio
Formerly a (Sword and Flame, both from the Empire of the Iron Mountains, although his Flame belt was awarded at Banner Wars in 2002 in recognition of the work he did for the Emerald Hills).
Note his name is spelled "Lief", not Leif.
Lief established his prowess at an early age, being one of the youngest people to be knighted sword in Amtgard history.
Probably was the most influential Sword Knight for a good part of the 90s and 00s. Easily one of the best fighters to ever play the game, in the early to mid 2000s he won several polls as the top Sword Knight in the game.
He was the War Olympian winner for Olympiad XI, XIII, XIV (tie), XV, the last of which he also won Grand Olympian.
Lief was stripped of his knights belts by the Iron Mountains.
Lief passed away unexpectedly in his sleep in November of 2018.
Affiliated Groups
Member of the Green Dragons
Lief was a founding member of Bellator Adamas, but has left the company for personal reasons.
Belted Famliy
Lief has had many squires. Past squires include Sirs Sparhawk, Kezgar, Zig, Otter, Talen, Folcwine, Killraven, etc... Lief himself was squired to Sir Auromax, who was squired to Sir Thorn Crossbearer.
Lief is a part of the longest chain of continuous sword knights in Amtgard history. Auromax, Lief, Sparhawk, Ice, Kerb, Kestral.
Notable accomplishments
Served as the 11th and 23rd Monarch, 8th Champion, 30th Regent of the Iron Mountains.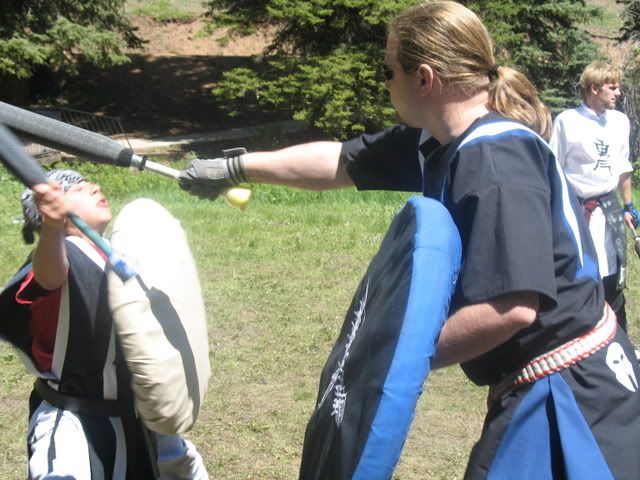 ---