Loptr
From AmtWiki
The Princess Bride
"The player formally known as Prince." -Linden
"Mr. Loptr should be an orca." -Ms. Moira Snotface daugther of Mirrim
"Did you hear that Loptr is switching to AT&T? He heard there was more BARS in more places" -Vexx Furia
"I enjoy his company, both on and off the field. Wait . . . did that sound gay?" -The Great Runestone Lillywinks
"I once heard him say:"If you have no Honor, you dont deserve to be breathing" I concur " - Neobrood
" It is an honor to get Loptr a beer, an honor that no mere mortal can take upon themselves. one must retrieve the right beer to satisfy Loptr's great thirst. " - Bruff "Barnacle" Lingel
Bio
Loptr lives in Rivers End of the kingdom of Desert Winds. He is married to Sindari and the father of Dragon Redthorn both of whom lovingly marvels at Loptr's ability to cause his family to miss plane flights. Loptr attempts to travel to as many big events as possible and is revered for his willingness to drink beer, ditch and make an ass out of himself. Even in other people's tents.
Marshal File #DF59901
Little is known of where the man known as Loptr came from. His past history is guarded almost as much as his present. Loptr has connections within the River's End and has been tied to the finacial and political scene in the land of the Salt Lake. A marriage to Sindari Elfstone has given ties to the magically community as well. Without further investigation, it will be hard to know just how far Loptr goes into the River's End underbelly society. Recent discoveries in the investigation proof that Loptr is a veteran of the Ale Daniels Prohibition War. This might explain his behavior, but not his finacial well being. Has possible ties to the Lachon Family.
Possible leads within the Star Questing Dragons might pan out. Will delve further after contacting informant.
Report Submitted by (Marshal's name withheld)
His FAVORITE song of all time is The Popcorn Song. If you see him at an event, ask him to sing it.
Affiliated Groups
Star Questing Dragons fighting company. SQD's are the first Amtgard company and are making a revival in numbers.
House O' Hare- (Holder of the Pelt),
House Phallus
Captain in the Midwest Trading Company
Belted Family
Prior to joining the peerage, Loptr was Squired to Sir Kezgar who some how manages to make Loptr look small. Kezgar, before he became a Knight of the Sword was Squire to Sir Lief, Who was Squired to Sir Auromax, Who was Squired to Sir Thorn Crossbearer.
Notable Accomplishments:
Loptr has also helped run more than one Salt Wars event. *Loptr says* "Salt Wars is becoming one of the must go to events. If you doubt this talk to someone who has gone."
Loptr has managed to get his fun on at no less than 20 major events in which he managed to out drink many.
Winner, 2006 Flurb of the Year competition.
Positions: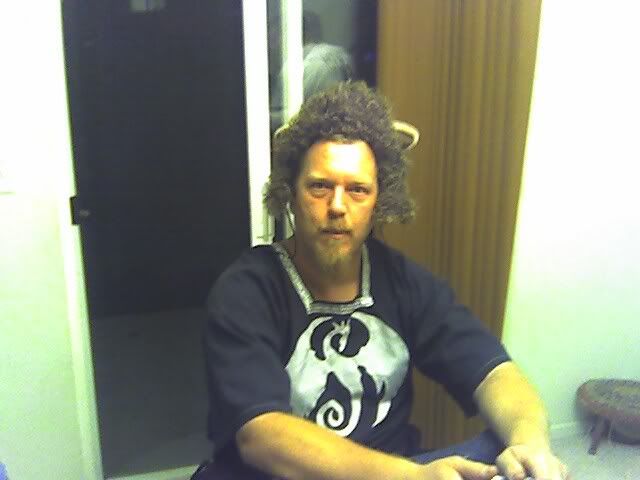 (rumor has it, Loptr is actually the dark god Loki)
'Despite his antics, the gods tolerated Loki. Afterall, he was the blood brother of Odin and no one wanted to offend the most powerful of the Viking gods. Besides, it was Loki's trickery that provided the gods with many of their most valued treasures; Thor with his mighty hammer, Sif her golden hair and Odin his deadly spear and magical rings.'
---