Miller
From AmtWiki
"Douche bag", or "Misunderstood comedic genius"? Only time will tell.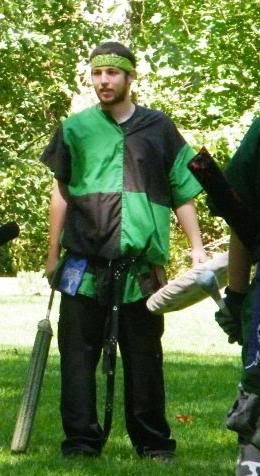 New information to come.
Biography
Posed as a knight at Clans 2009. In an apparent effort to lend credence to the claim, this page for a time claimed that the Miller was a Master Monk, a Master Rose, and was Knighted in 2007... an amazing achievement for a player that appears to have started playing in June of 2008 and automagically promoted to 3rd level Monk.
Titles
Lord - Given by King Gabrial - Northern Lights, March 2013
MaA to Lord Jack Darkmoon - Given May 2008

Affiliated Groups
Member of the Kingdom of the Northern Lights
Field Commander of Dragons of the Rune
.
Positions
Guildmaster of Scouts, Shrouding Mist, April 2011 - September 2011
Guildmaster of Wizards, Northern Lights, April 2011 - September 2011
Guild Master of Reeves, Shrouding Mist, March 2011 - September 2011
More Information
First member of Dragons of the Rune to make it to Clans.
---