Mirrim
From AmtWiki
"Also, I ♥ Casca, Mirrim, and Sraw." - Rakhir
"Mirrim makes really good non-magical brownies!"- Raven
Biography:
Joined Amtgard in 1997 in the Inland Ocean, then under Dragonspine. After meeting him at Clan in 1999, she married Sable Al'Mantene of the Saracens Tribe of the Dream in the fall of 2001. (They have two daughters and son.) After taking several years off from the game, she resurfaced in The River's End, under Desert Winds. Mirrim is Grix's favorite.
Affiliated Groups
One of the 9 founding members of House Margarita Chicks, has since absented the house.
Member of the Golden Lions (inducted at Salt Wars, 2008).
A member of the Wokou Syndicate (Capo Bastone)
Belted Family
Offices Held
Regent of Inland Ocean, October 1998 to April 1999.
Assistant Prime Minster of Rivers End, May 2008 to November 2008.
Additional Images
Mirrim with Zoe, one of her two daughters.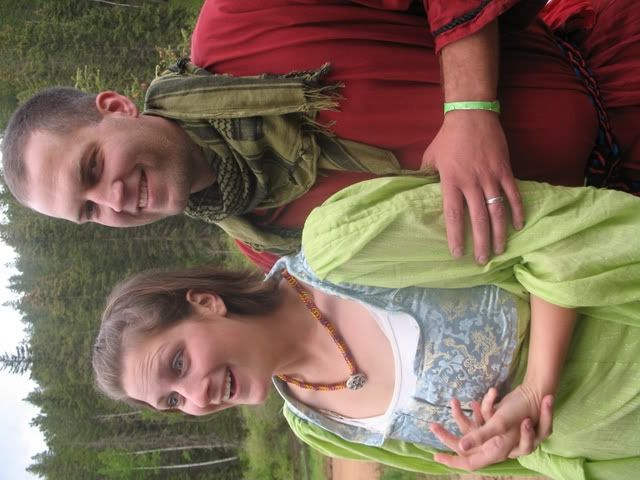 Mirrim with her husband, Sable Al'Mantene.