Pumpkin Jack
From AmtWiki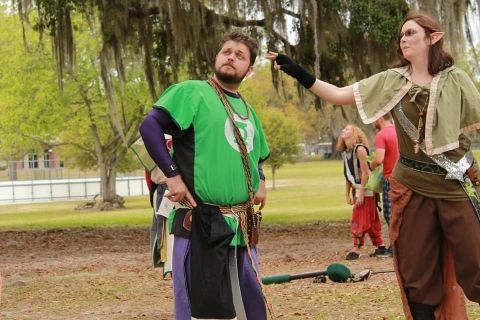 Biography
Began his Amtgard career as a member of Dragon's Keep in 2003 at the age of 14.
Transferred to Forsaken Hollow after DK became defunct.
Transferred to Ravensmoor when the consensus of FH was to join the Principality of Winter's Edge.
Re-transferred to FH when they opted to rejoin the Kingdom of Neverwinter
Has held many local offices in his esteemed political career.
Dragon's Keep Offices
Iron Crossing Offices
GMR
Regent
Regent
Monarch
Ravensmoor Offices
Kingdom Offices
Regent - August 2015 to August 2016
King - August 2016 to August 2017
Prime Minister - May 2018 to November 2018
Guildmaster of Reeves - March 2019 to August 2019
Affiliated Groups
Notable Accomplishments
Titles
More Information
http://amtgard.com/ork/orkui/?Route=Player/index/47593
---