Shortround
From AmtWiki
" Don't be a douche"
Biography
Shortround started attending Amtgard in late 1999. He was Squired under Ursor at Olympiad and joined the Annihalus fighting company at Hardcore Winterbash in 2001. After a year long hiatus in New York, he returned to the Mystic Seas and was prodded to the office of Regent by his Knight. Six weeks into his reign, the traitorous King Wallace of Mystic Seas disappeared from the Amt-world, forcing Shorty to take the reigns of office. It was during his two and a half terms as Monarch of the Mystic Seas that he worked with several Amtgardians in both Mystic Seas and VSR to join the two kingdoms to form the Kingdom of Blackspire (where the bloody skeletons rise in the middle of the night to kick your ass!). He was knighted by Sir Trenton at the last VSR/first Blackspire coronation. After having been forced into Amt politics by the traitorous King Wallace, Sir Shortround continues to serve the kingdom in such roles as Kingdom BOD, Pacwar BOD, and served for over three years as Speaker of Knights for the Blackspire Circle of Knights.
Affiliated Groups
Trooper of North West Annihalus
Belted Family
Before Joining the Peerage in the order of the Crown, Shortround was Squire to Ursor, who is a former Squire of Sir Militarus.
Sir Shortround has formerly squired Abbadon (Abba-Zabba) and paged Delynn, now known as Klepto. Currently belted are Squire Moose Elkheart ,Squire Everett and Squire Big Mac Elkheart .
Notable Accomplishments
Additional Images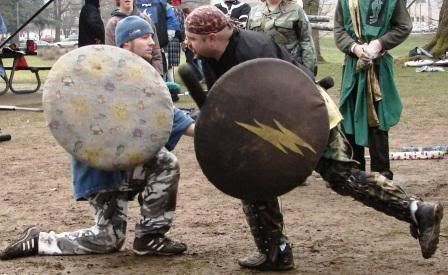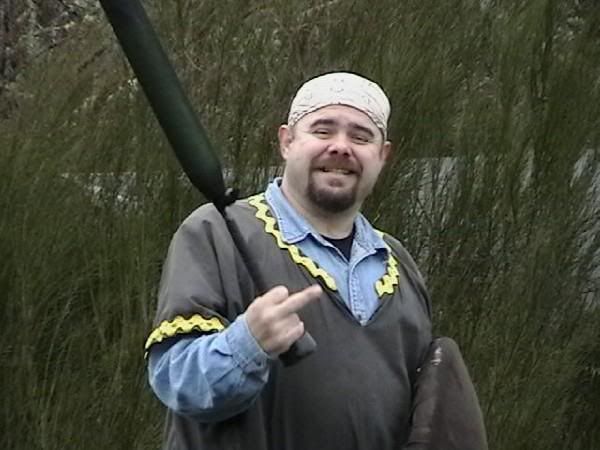 ---