Sparhawk Kingfisher
From AmtWiki
"So tell me, do I kiss better than Tugen?"
Spar in the middle, with Logan T. Black and the left and Margul Malorius on the right.
Biography
A highly talented fighter in EH, Sparhawk received his Sword Belt in a year and a half of joining Amtgard. His skill on the battlefield is undeniable.
His desire to collect the best fighters in all of Amtgard under one banner and become the premiere fighting presence in the game, drove him create the Justicars fighting company in 2000 with Sir Logan, Sir Rath.
Sparhawk had the honor of preforming both the Knighting and Warlording of the first Rising Winds Warlord and Sword Knight, Tugen, in 2007. Giving it his all, Spar showed the significance of the title of Warlord by calling on the other RW Warlords, and when none rose, he spoke of the hard work and honor of being the first to receive that title in a Kingdom. Spar showed his creative side during the Knighting by making it part tent revival and part high ceremony. It was a proud moment for the RW, who were glad to have him there.
Sparhawk let his jovial side show during his run as the co-host to the Spar and Tug Show that ran on Red-Hawk Radio for a little over a year. He can also be seen having a good time with his fellow company mates at any event he attends.
He can be identified by his trademark sunglasses that show how damn cool he really is and helps with his mojo with the ladies. Sparhawk is veteran of the Cloven Orange game and, true to his competitive spirit, often wins against the best female competitors.
Affiliated Groups
Member and Founder of the Justicars
Former Member of the Rogues
Belted Family
Former Squire:
Notable Accomplishments
He flies through the air with the greatest of ease.
Additional Images
Pictured here with Spyn; Spar is the little guy in the wheel barrow.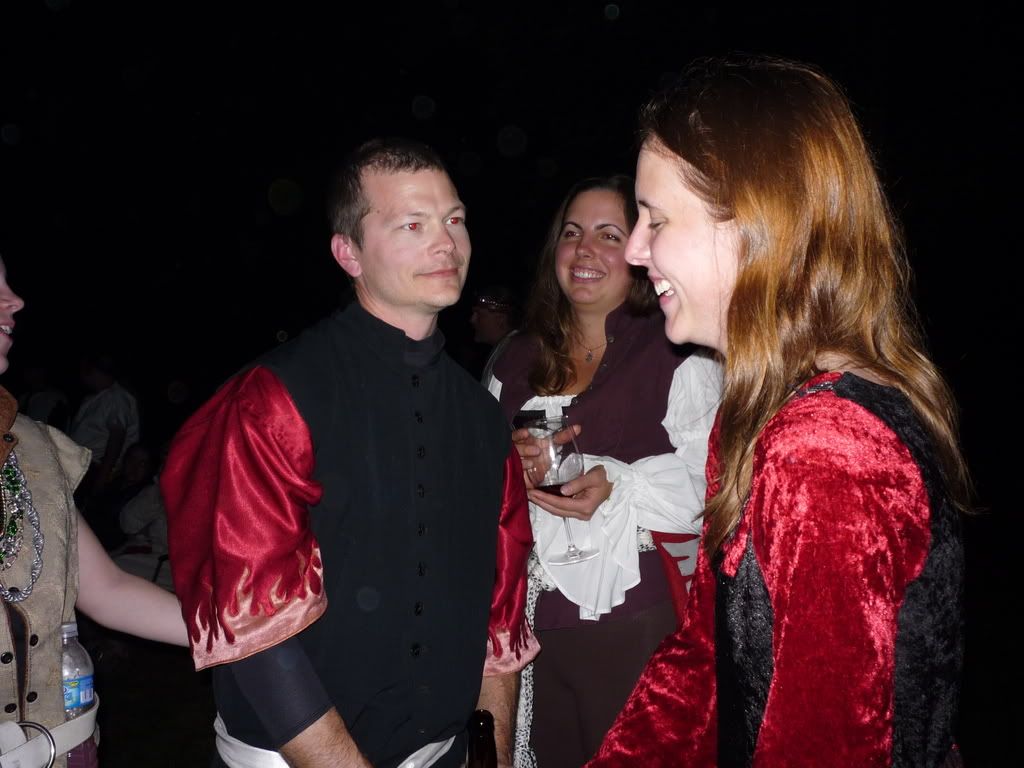 More Information
Spar is a sexy beast who's hotness spreads all across Amt-dom. You should count yourself lucky if he humps your leg. He also has a phobia of wet socks.
---