Stripper Sword
From AmtWiki
"Yes, I was very popular"
Biography
Stripper Sword was introduced to the game by Goomba in 2010. Recently resurfaced with a tiny sidekick!
Affiliated Groups
Notable Accomplishments
Saw what we were doing, then ran to her dorm room to procure her own sword she had made for a halloween costume her first week out, covered in slightly torn fishnets, earning her name.
Additional Images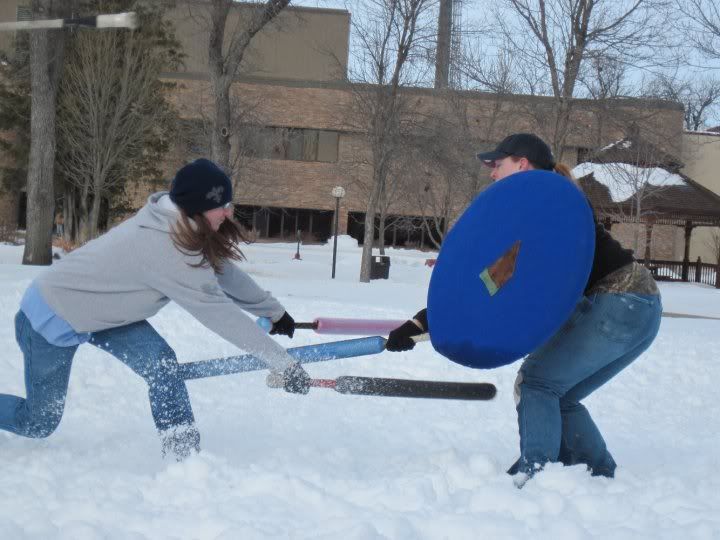 Stripper Sword clashing with Stardust
More Information
Personal Website
Company Website
---