Vetta
From AmtWiki
=P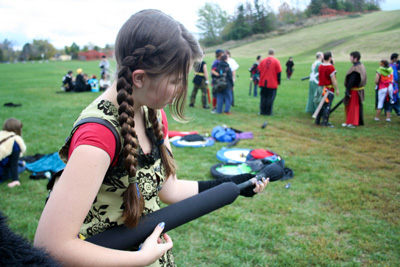 Biography
Vetta came to Wolvenfang in February of 2010 during Frostbite after escaping her home town of Torrent.
Vetta became a Master Bard at Frostbite 2013; her third year anniversary of Amtgard!
In 2015 Vetta moved to Twilight Peak where she soon become the Baroness, a term which earned her the noble title Baronet.
In 2018 Vetta earned her knighthood and moved to Felfrost.
Belted Family
Positions Held
-Baroness of Twilight Peak September 2015-March 2016
Notable Accomplishments
Knight of the Flame - December 2018
Master Rose - Given by Talaris, March 2018
Master Bard - Given by Baron Page Ducryus, February 2013
Baronet - Awarded by King Nexus, March 2016
More Information