Zumat Villainous
From AmtWiki
A.K.A Mao Z Dong
"I think they stole my lightsaber" -Zumat
"I have a CAPE!!!" - Zumat

The sign says 'Belagarth owns Zumat', but really what doesn't.
Biography
Zumat is heavily featured in the #3 Rakis promo teaser for 2007. And the Rakis comics and videos of 2010
Brothered to Eggman
Affiliated Groups
Member of The Cobra Kai
Belted Family
Zumat's squires are Headshot and Apoch.
Zumat was Thor Tandræbe's Squire who was squire to Sir Wolfram Bloodletter, who was squire to Aramithris who was squire to Nashomi who was squire to Tawnee.
Notable Accomplishments
Additional Images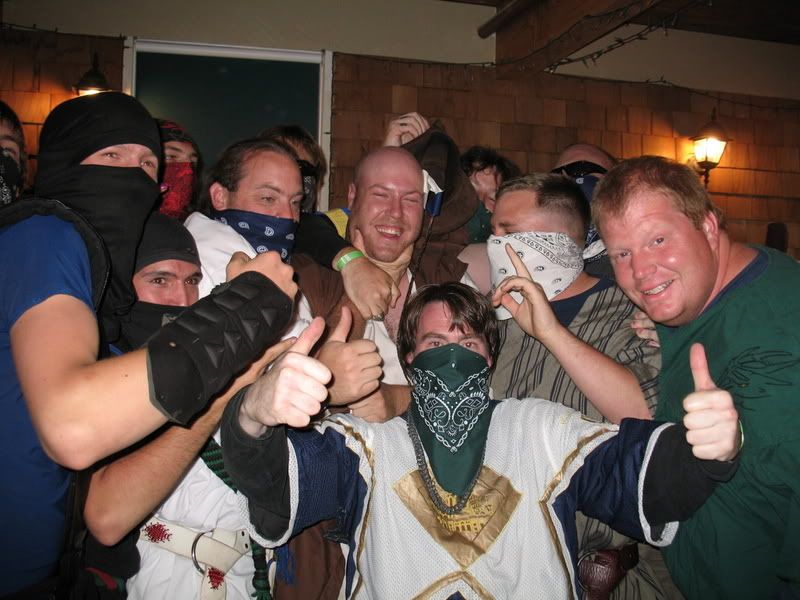 Zumat and Everlast capturing many ninjas and banditos single-handedly
More Information
---