Maniacles
From AmtWiki
Sir Maniacles
When asked how he was feeling today he replied "Comfortably strange"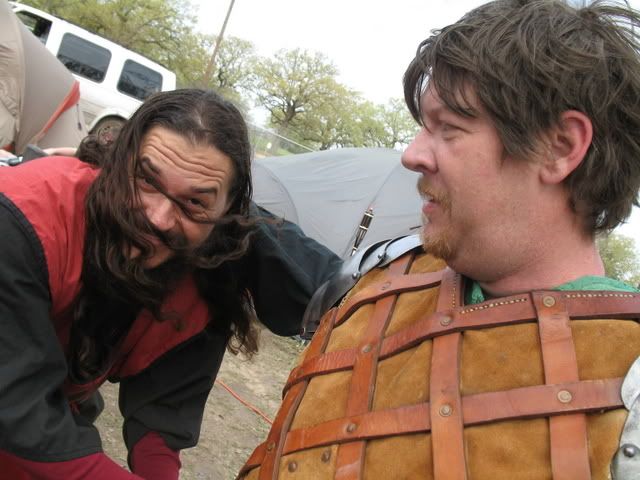 Seen here helping Sludig suit up.
Biography
Affiliated Groups
Saracens Tribe Cossack
Annihalus (way back in the day)
Households
House Darkness & Evil
Belted Family
Was squired to Sir Pebyr ap Cucorin
Squires include Frog, Rayvin Chevalier, Scorpian and Whitewolf, and Nighthunter (inactive)
Pages include Iris of Barad Duin.
Notable Accomplishments
Founding member of Tribe Cossack of the Saracens.
---